Development of a Small-amount Fuel Debris Sampling Device for the Detailed Investigation inside the Primary Containment Vessel [Developed by Mitsubishi Heavy Industries] (August 2019)]
Aug.31,2019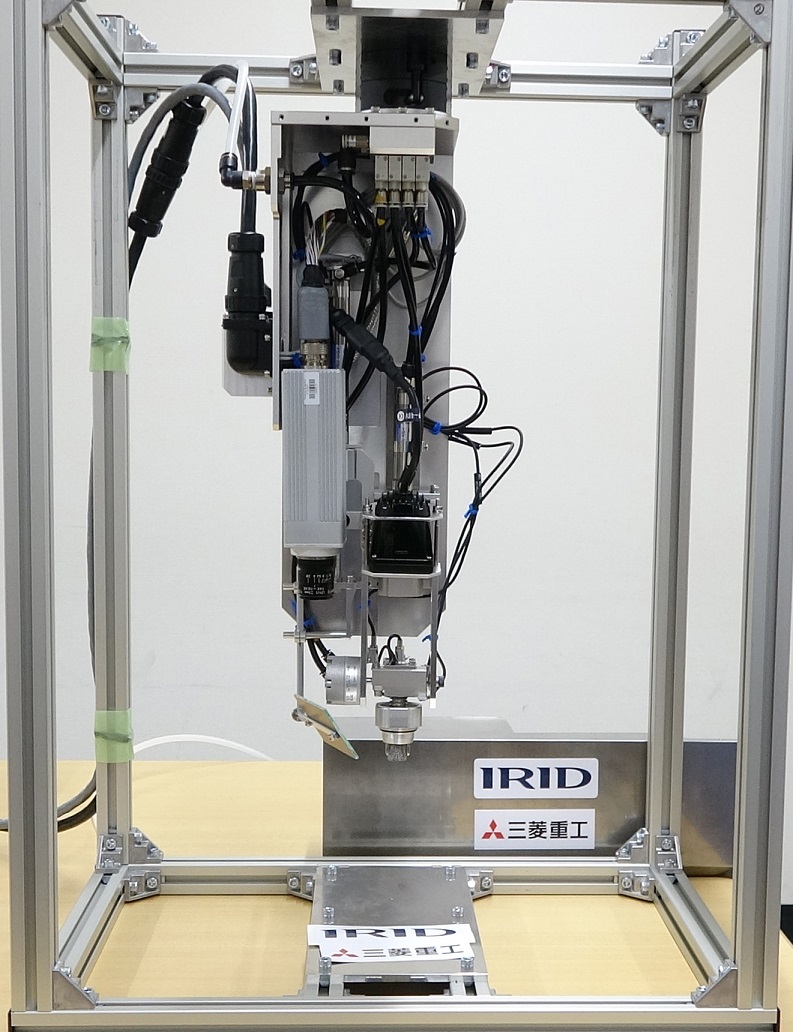 A sampling device used for collecting small amounts of fuel debris was developed for decommissioning the Tokyo Electric Power Company (TEPCO) Holdings, Inc. Fukushima Daiichi Nuclear Power Station (NPS). It was developed using an ultrafine metal wire brush method for the detailed investigation inside the Primary Containment Vessel (PCV) at Unit 2 of the Fukushima Daiichi NPS, The device was introduced to the public at the International Research Institute for Nuclear Decommissioning (IRID) Symposium 2019, held on August 1, 2019.

This sampling device is being developed for collecting samples, including small amounts of fuel debris taken out of the PCV. The device can pass through X-6 penetration (diameter 600φ) and can be operated by a robot arm.
It has mechanism that collects samples using a brush at the tip of the device (ultrafine metal wire brush), which then stores the sample in a holder.
〇Size of the device
Width: Approx. 15 cm
Depth: Approx. 16 cm
Entire length: Approx. 47 cm
Weight: Approx. 7 kg
〇Major materials
Main body: Aluminum alloy
Brush: Stainless steel wire
The developed device is a prototype; however, it will be improved in order to collect small amounts of fuel debris, which will be used for the detailed investigation inside Unit 2 of the PCV.
*Please visit the link below to view a video of the sampling device.
(Link to YouTube)
Inquiries regarding this topic may be directed to IRID viaE-mail